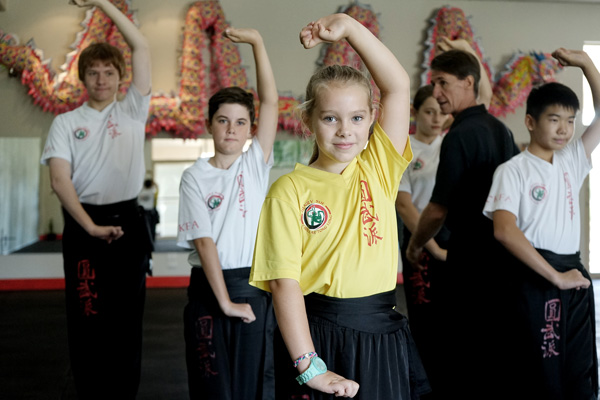 Melbourne Kids Kung Fu: What to expect from our classes

Kids Kung Fu classes in our Melbourne school are a fun and engaging activity that both reserved and outgoing kids equally love. Much more than just fighting, martial arts is a practice that fosters morality by teaching respect, resilience and understanding the difference between assertiveness and bullying. It builds self-confidence, self-worth while fine-tuning motor skills and instilling a deep sense of calm.

If you're thinking of signing your child up for kids Kung Fu classes at our Melbourne school, here's a rundown of what you can expect.
Curriculum
Kids Kung Fu classes in our Melbourne school are a modified version of the adult's curriculum. At FitLife, we practise Henry Sue Circular Tong Long Kung Fu which combines ancient Kung Fu and Tai Chi principles. It is a defensive practice which focuses on learning how to deliver maximum power in strikes. Movement combinations are taught both left and right which is a great way to improve kids' coordination and dextrousness. As briefly touched on, the martial arts morality code is woven through the curriculum which develops characteristics that will help them throughout their lives.
Instructors
Overseen by Sifu Marc Webster (6th Degree Master of Circular Tong Long, the highest graded Master of this artform worldwide), the Purple and Blue Sash instructors who take our Melbourne school's kids Kung Fu classes are highly skilled. Understanding that it is as much about enjoyment and fun as they are about learning skills, you can expect highly engaging classes that are delivered within a safe environment that practises what it preaches.
Approach
We cultivate a family-oriented, community-focused environment and this filters through all of our Melbourne school's classes, including kids Kung Fu classes. Our intention is to build resilient kids with strong physical, mental and emotional wellbeing while giving them the opportunity to have fun along the way.
Costs
We offer an introductory trial of 3 kids Kung Fu classes in our Melbourne school for $19. We work with girls and boys from 4-17 years of age. Contact us today to find out more or to book your trial.
Want to know more? Check out our article discussing why Kung Fu is such a good practice for kids of all ages.