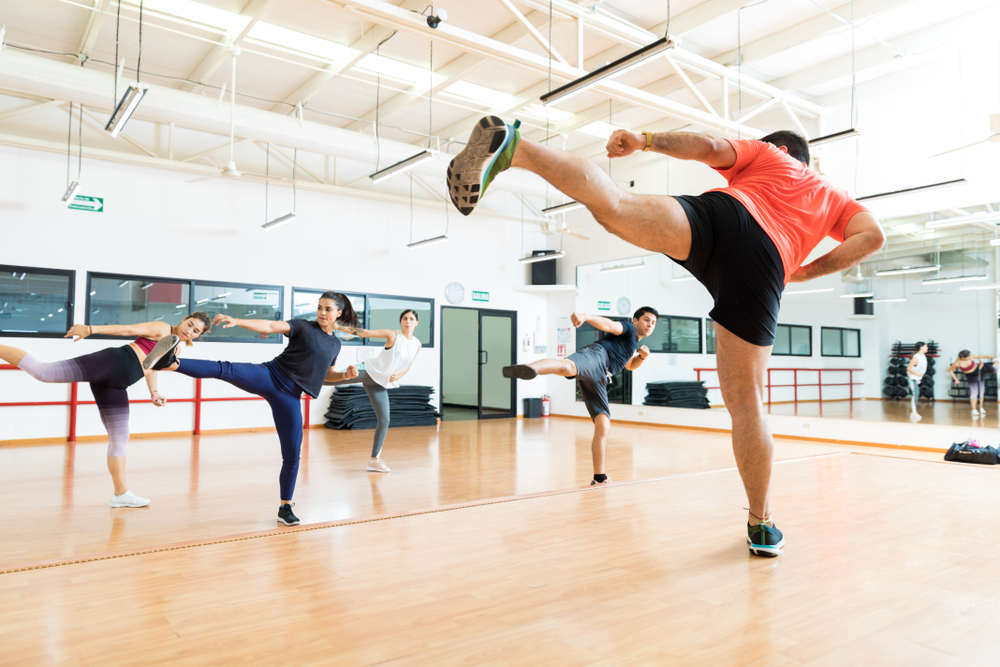 Take up a kickboxing Gold Coast class for these 5 benefits

Stuck in a workout rut? Kickboxing classes on the Gold Coast may just be the catalyst you need to get motivated again. A high energy class, kickboxing combines the principles of martial arts with a cardio routine for a full-body workout. Not only great fun, Gold Coast kickboxing classes can also provide you with these five benefits.
1. Improves coordination
Gold Coast kickboxing classes will improve your hand/eye coordination and the communication between your brain and body. In fact, studies show that kickboxing helps those with multiple sclerosis to improve dual-tasking activities (such as talking while walking), balance and general mobility. These same benefits translate to everyone.
2. Can help to prevent injury
Gold Coast kickboxing classes involve your whole body. You will be stepping, hitting and twisting in full-body movements. As such, your neuromuscular system adapts to dynamic motion. This means you're less likely to injure yourself when moving around or playing sport. That said, it's important to realise that, if you're a newbie to kickboxing, you should take it easy for the first few Gold Coast classes. You will need to ease in gradually and give your body a chance to adapt.
3. Enhances physical fitness
A regular Gold Coast kickboxing class will go a long way to improving your cardiovascular health as well as your body's endurance and resilience. Studies have shown that kickboxing improves your power, flexibility, agility and general fitness. All of this translates into more energy, better posture and a reduction in pain associated with weakness in the body (think lower back pain).
4. Build muscle
A regular kickboxing class in our Gold Coast studio will quickly improve your muscle strength and tone. Muscle not only ensures we maintain mobility and independence as we age, it also contributes to our body's fat burning abilities and overall energy while protecting the strength of our bones. Unless you actively maintain or build muscle, from the age of 30 onwards, your muscle density will begin to decline. Counteract this with kickboxing classes at Fitlife Gold Coast!
5. Learn how to defend yourself
Drawing on the principles of martial arts, kickboxing Gold Coast classes are a great way to learn self-defence techniques. You'll learn many of the basics of how to strike with your hands and feet which will improve your confidence and ensure you know how to defend yourself should a situation ever arise where you need to. Interested in joining us at Fitlife for our Kickboxing classes? Take advantage of our introductory offer of five classes for $39.